Expertise in Breast Enhancement
Breast Lift | Breast Lift with Implants
Life can have an unfortunate effect on your body that may have you feeling unhappy with the appearance of your once perky, lifted breasts. If your chest is an area of constant concern for you, you're not alone. In fact, one of the most popular female aesthetic surgery procedures performed in the world is breast lift surgery. 
Due to life events like pregnancy, breastfeeding, weight fluctuations, or the inevitable effects of age, the breasts droop over time, losing their youthful shape and firmness. If you are like many other women out there and would like your breasts to sit farther up on your chest as they did in your youth, you may want to consider a breast lift in Newport Beach. If you'd like your breasts to be lifted, larger, and fuller, then perhaps you should consider a procedure that addresses both issues in the same surgery: breast lift with implants or with fat grafting. 
Board-Certified Plastic Surgeon Dr. Keyian Z. Paydar provides many options to help his patients achieve their desired cosmetic breast surgery goals, whether that involves only lifting the breasts or adding more volume using breast implants or with fat transfer. Dr. Paydar will collaborate with you in order to create your ideal results while also ensuring your safety throughout the entire process.
To learn more about Newport Beach breast lift or breast lift with implants with Dr. Paydar, schedule your personalized consultation by contacting our office by phone at (949) 755-0575 or website. 
Breasts succumb to normal life changes and the natural aging process just like any other part of the human body covered in skin might. The skin and its structural elements that are meant to keep breasts firm and perky, such as collagen and elastin, tend to break down throughout a person's life.
It's essential to keep in mind that a breast lift will not produce the same results as a breast augmentation, which is meant to add volume and projection to your breasts. A breast lift is strictly meant to counteract the effects of aging and gravity, extreme weight changes, and some of the effects that occur to the body after pregnancy and raising children.
What Can a Breast Lift Correct?
A breast lift, also known as a mastopexy, is a plastic surgery procedure used to:
Reshape the breasts' contours

Lift the breasts to a more youthful position 

Restore firmness

Remove loose, sagging skin

Lift and change the appearance of the nipples and areolas
If the projection and volume of your breasts are an area of concern for you, you can choose to include a procedure called breast augmentation with lift. In this procedure, Dr. Paydar will use round, smooth, silicone or saline breast implants to enhance the size and shape of your breasts.  Another option is to transfer fat from liposuction of another part of the body to the breasts.
What Are the Benefits of a Breast Lift?
A breast lift comes with many benefits, both cosmetic and physical. Some of the amazing benefits of a breast lift include:
A boost in self-confidence and self-esteem

A renewed sense of femininity 

A more aesthetic placement of the nipples and areolas

Dramatic improvement in sagging breasts
Reduced discomfort caused by loose and sagging skin

Upper back relief and neck pain from breasts sitting at a more natural frame

Improved breast firmness and

symmetry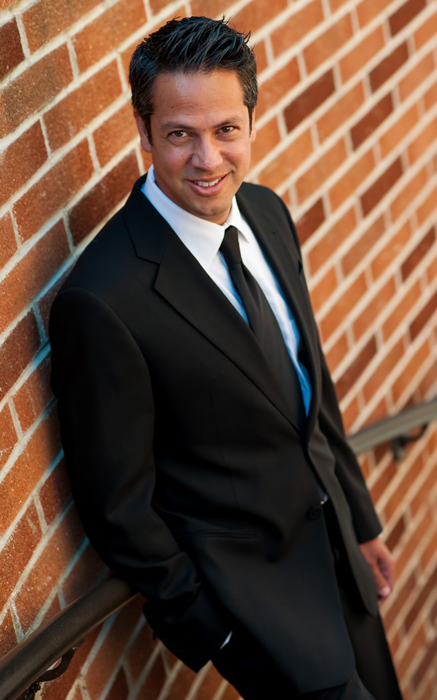 Dr. Keyian Paydar is an award winning clinical professor and board-certified plastic surgeon with over 20 years of experience. He performs a full spectrum of aesthetic plastic surgery procedures, including breast enhancement, tummy tucks, and liposuction, in addition to face procedures like facelifts, brow lifts, fat injection, eyelid surgery, and rhinoplasty.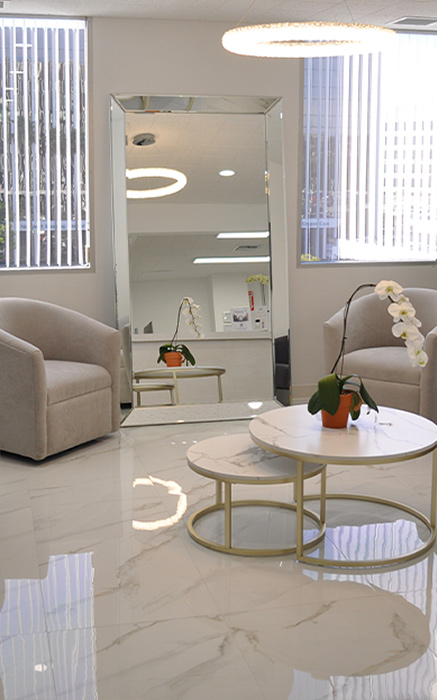 What Is a Breast Lift with Implants?
Women who want lifted breasts but also to add volume and structure to make their breasts look and feel fuller, rounder, and less droopy should seriously consider adding implants onto their breast lift procedure. A breast augmentation and a breast lift on its own, achieve different things for the breasts.
Breast augmentation is consistently among the most common cosmetic procedure in the U.S. every single year. It's a procedure that uses various implant types and sizes to help breasts regain or enhance their size, shape, and structure. A breast lift, or mastopexy, helps raise breasts by removing excess skin and reshaping the breast tissue. A lift can also tighten the skin, sculpt the breasts, and restore a more youthful silhouette and feminine figure.
Dr. Paydar offers a breast lift with implants (often referred to as breast augmentation and lift) to combine these two procedures and give your breasts a total rejuvenation.
What Are the Benefits of a Breast Lift with Implants?
There are plenty of benefits that come from a breast lift with implants, including:
It's generally less expensive to combine these surgeries than it is to have them done individually

A single surgery can produce fewer complications

There's less recovery time needed when these surgeries are combined

A breast lift with implants is meant to complement each other, requiring us to lift less and utilize more material depending on your desired results
Who Makes a Good Candidate for Breast Lift/ Breast Lift with Implants?
A breast lift or breast lift with implants is a procedure worthy of pursuing if you're unhappy with the appearance of your breasts because you feel they droop too much, they're not positioned correctly on your chest, you don't like the shape or projection, or you're self-conscious about the way they look in your clothes. Whatever your reason, Dr. Paydar can help customize a treatment plan that will cultivate and restore your sense of femininity and shape.
To be a candidate for a breast lift or breast lift with implants, you must be in overall good health and be willing to quit smoking 4 weeks before and 6 weeks after surgery. Smoking can inhibit your ability to heal as it limits the amount of oxygen entering your bloodstream, impeding your healing. Smoking can also compromise your cardiovascular health, making surgery more likely to have complications. We encourage you to schedule a consultation with Dr. Paydar to see if you are a candidate for this procedure.
Schedule Your Newport Beach Breast Lift/ Breast Lift with Implants Consultation with Dr. Paydar
Choosing an experienced, board-certified plastic surgeon should be on the top of your priority list when considering an aesthetic procedure like a breast lift. Dr. Paydar has performed a full spectrum of aesthetic surgical procedures using his in-depth knowledge of the human anatomy, his extensive education, and his talent and skill as a surgeon and artist. 
Dr. Paydar is committed to patient safety, comfort, and results in all of his cases. To begin a consultation process, you can contact Dr. Paydar's office either online or by calling (949) 755-0575. We look forward to meeting you soon and helping you meet your aesthetic goals.
Newport Beach Breast Lift | Breast Lift with Augmentation FAqs