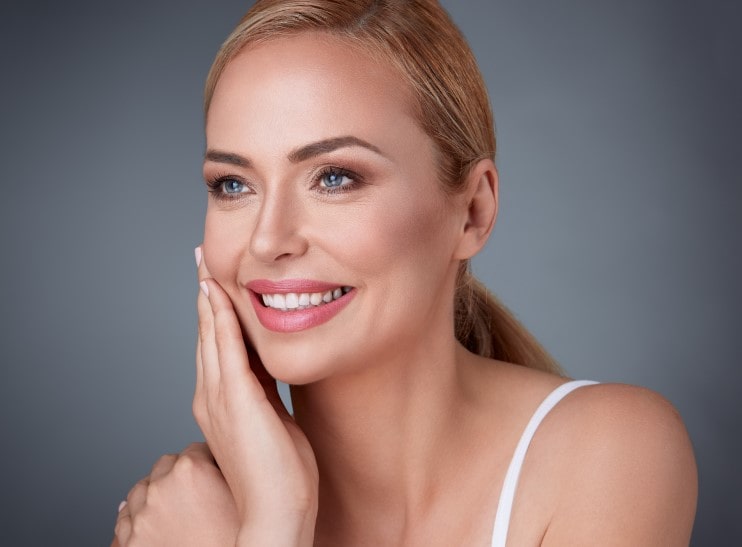 The neck is commonly one of the most forgotten areas of the body where significant aging tends to occur. Besides the face, the neck is the next area that is the most exposed to the sun, and without proper sun protection or care, the neck can be one of the first areas to start showing signs of aging, such as bands, wrinkles, and sagging skin. If you're unhappy with the appearance of aging in the neck area, a neck lift at Paydar Plastic Surgery in Newport Beach, CA, could help you refine and restore a younger appearance.
A common question for patients interested in undergoing a neck lift is, what can I expect my neck lift results to look like 10 or 15 years down the line? Will continued aging affect my results? In this blog, we will discuss what you can expect from your neck lift results over time and how to maintain the results of your initial surgery.
What Happens During A Neck Lift Surgery?
A neck lift procedure is done as an outpatient procedure using general anesthesia. During a neck lift, fat is sculpted from the neck, excess skin may be removed, and underlying tissues and muscles are repositioned or tightened, providing a more defined jawline, chin, and neck with the most natural results.
Dr. Paydar uses a strategically placed incision that begins in front of the ear lobe and stretches around behind the ear ending at the lower scalp. Depending on the laxity of the tissue needing to be suspended, Dr. Paydar may use other variations of this incision, such as a shorter incision if the neck area doesn't require much refinement and depending on your individual goals.
Once the operation is complete, Dr. Paydar will close the incision, and you'll be monitored for recovery.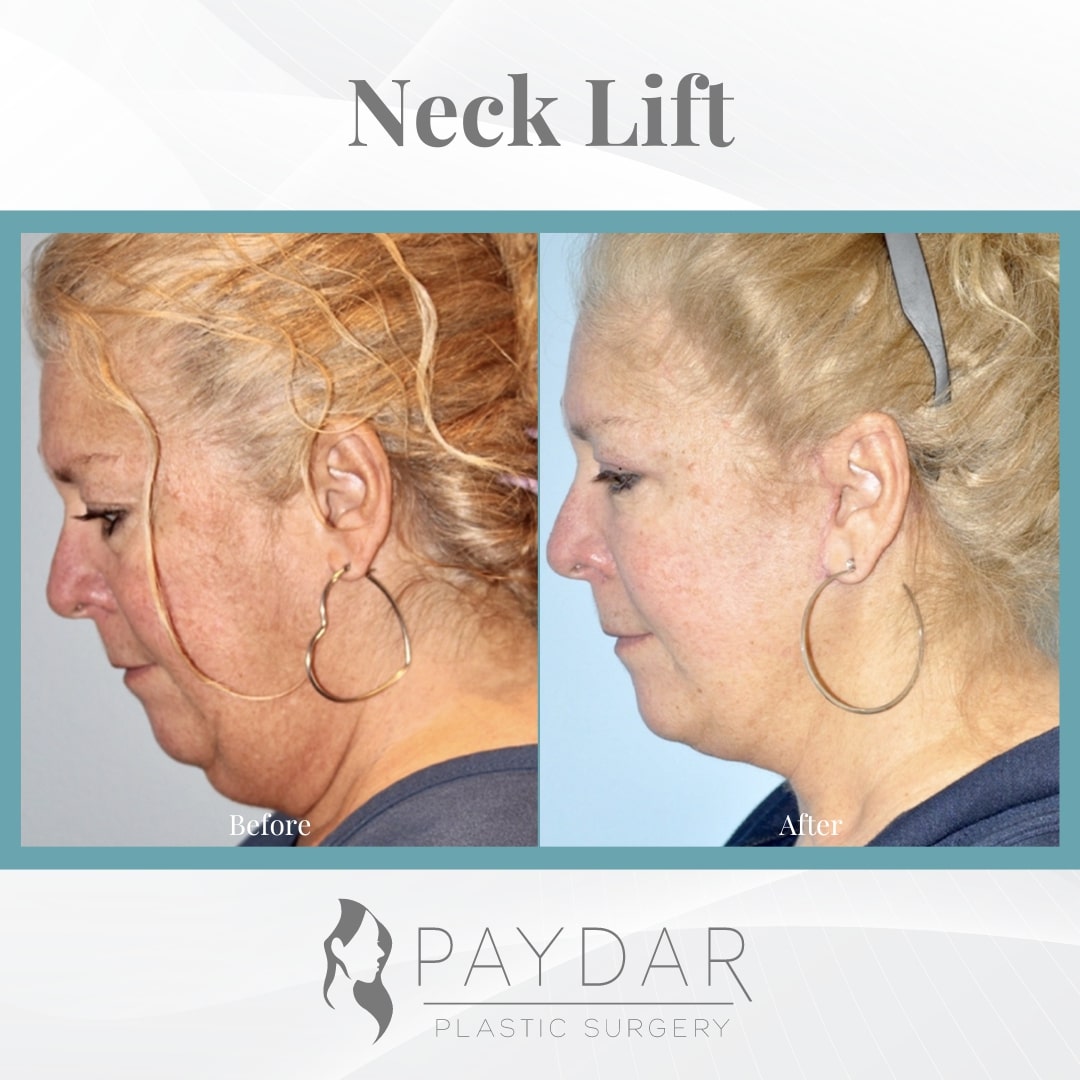 Do Neck Lifts Age Well?
In the hands of a reputable, skilled, and knowledgeable plastic surgeon, the results of a neck lift can age incredibly well. Plastic surgery cannot stop the aging process altogether, but it can help you continue to look and feel younger as you go through life by slowing the progression of signs of aging. Ten to fifteen years later, you may notice some skin laxity or banding return, but not nearly as much as if you never had the procedure.
How Long Does a Neck Lift Last?
When you undergo neck lift surgery to tighten and tone your neck, you can expect results to last on average for up to ten years before you begin to notice signs of aging starting to return. Everyone ages differently, so there's no definitive answer on how individual outcomes will appear in the future. There are essential factors to consider, including how well you care for your skin, how much time you spend in the sun, your posture, genetics, and habits such as tobacco use can all affect how long your neck lift results will last. There are some ways that you can extend your results and help maintain a more youthful-looking neck shape for as long as possible. Some lifestyle and daily habit changes can go a long way in keeping the most beautiful, natural-looking results.
How Much Younger Will a Neck Lift Make You Look?
By lifting and repositioning the skin and muscles of the neck, a neck lift procedure has been known to take 7 to 12 years off of a person's appearance. But that's not where the benefits stop. A neck lift can also make you look slimmer and healthier.
Does Your Neck Age Faster Than Your Face?
Because the neck is often an area of the body that people neglect when it comes to skincare and sun protection, it can age faster than the face. In addition, recent research has shown that in the wake of the 2020 pandemic and with the increasing popularity of electronic devices, the simple act of looking down at a device for long periods of time can add anywhere from 10 to 60 pounds of excess weight on the delicate neck area. This, coupled with collagen loss and the delicate nature of the skin surrounding the neck area, make it especially vulnerable to premature signs of aging.
Ready To Get Started? Contact Paydar Plastic Surgery for Your Neck Lift Consultation Today!
Our mission at Paydar Plastic Surgery in Newport Beach, CA, is to provide our patients with long-lasting results from procedures that can improve their self-confidence for years to come. During your neck lift consultation with Dr. Paydar, he will discuss everything there is to know and come to expect from having a neck lift surgery. To begin the consultation process, reach out to us online or by calling (949) 755-0575 at your earliest convenience.